Table of Contents
Real Estate Sales Summary June 2023
Full Kelowna Real Estate Report June 2023
Kelowna Sales to Active Listings
My Kelowna Real Estate Market Thoughts July 2023
Kelowna Real Estate Market Sales Summary June 2023
Notes -: *The Average Price shown is the latest Median Sales Price Kelowna area Residential Stats for June 2023.
** Single Family home numbers include Single Family & Bare Land Strata only.
The Full Kelowna Real Estate Market Report June 2023
Sales Numbers – Kelowna Real Estate Market Home & Townhome sales numbers faltered last month on the back of the latest Mortgage Interest Rate rise.
Residential Median Selling price dipped for Single-Family Homes, while Condo and Townhome Median Sales prices rose.
Inventory numbers were up last month, (normal for this time of year), as overall numbers remain on the low side.
Sales to active listings ratios – Single-Family Homes show balanced market conditions and Condos and Townhomes are still Sellers Markets.
Days on Market Homes continued to sell quicker than last month, but Condos and Townhomes took slightly longer to sell.
Kelowna Real Estate Sales June 2023
Compared to Last Month – sales numbers were down, as some Buyers pressed the pause button following the recent interest rate rise.
Compared to last year –  sales numbers were up compared to last year's.
Kelowna Real Estate Sales to Active Listings June 2023
We saw a Real Estate Market change again last month.
Single-Family Sales to Active listings were down on the previous month, demonstrating more balanced market conditions.
Condo ratios were slightly down on the previous month but still classified as a Sellers Market.
Townhome ratios were also down but still classified as a Sellers Market.
Kelowna Real Estate Inventory June 2023
Single-family home inventory is currently standing at 1129, this is up 12.2% from 1006 units last month and up from 1075 units at this time last year.
Condos currently stand at 502 units, up 3.1%  from 487 units last month and up on last year when there were 411 units for sale
Townhome inventory is currently 298 units, up 13.7% from 262 units last month, and up from 288 units last year.
While we are continuing to see rising inventory, I do not see this as a cause for concern, at the moment, as we are in our peak summer market when inventory does tend to be higher. If we look at the 10-year average, inventory is still low.
(For reference, the peak, for Single Family Homes in the last 10 years was 1,699 units in June 2013, and the lowest was 519 units in June 2021, during the Covid Pandemic.)
Spotlight on Single-Family Homes
From the Table below you can clearly that homes under $1m are firmly Sellers Markets, $1m to $1.5m are balanced markets and $1.5m & above are Buyers Markets.
Price Range

in 000's

  $400- 

   $599K  

  $600-  

  $799k  

 $800-  

 $999k  

 $1,000- 

  $1,249k 

 $1,250- 

 $1,499k 

 $1,500- 

 $1,999K 

 $2,000 

+

Months of Inventory

3.8

2.0

2.7

4.5

6.3

10.2

12.1

Inventory

19

99

200

190

194

193

181

Sales

5

49

75

42

31

19

15
My Thoughts on the Real Estate Market July 2023
1. Interest Rates – the recent Bank of Canada rate rise, with a warning of more to come, is again having an impact on our local Real Estate Market. The lack of affordability is worsening. Buyers are in a scenario of what TD Bank described as 'Golden Handcuffs'. Where they currently have a 2% to 3% interest rate and would now have to pay 4% to 5% interest.
2. Kelowna Real Estate Inventory – although numbers continue to rise, I am putting most of this down to a more normalised Spring / Summer Market. At this stage, there is no cause for alarm, but I will be watching this as the summer progresses.
3. Prices – As parts of the market appeared to stall a little last month, it is essential that Sellers remain 'nimble'. I.E. If your property is nicely presented and has been fully exposed to the Market, and you are still not getting showings & offers it may be a good idea to sit down with your Real Estate Agent again and review your pricing strategy.
4. Economic Outlook – There is a fear that these latest interest rate rises may result in a 'harder landing' for the Economy, rather than the 'soft landing' the Government was hoping for. This could produce more job losses than expected, as consumer demand falls and, potentially, causing forced selling. Longer term this would then result in interest rates lowering, as an offset.
5. Potential OSFI Mortgage Qualification Changes – The Office of the Superintendent of Financial Institutions has put forward proposals for further Residential Mortgage Qualification changes later this year. They include -:
Loan-to-income (LTI) and debt-to-income (DTI) restrictions- restricting mortgage debt or total indebtedness as a multiple or % of borrower income.
Debt service coverage restrictions – restricting ongoing debt service (principal, interest & other related expenses) obligations as a % of borrower income.
Interest rate affordability stress tests – proposes the adoption of more "risk-sensitive" tests of affordability beyond the current Minimum Qualifying Rate (currently 5.25%) used in the existing mortgage stress tests.
---
About The Author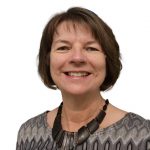 Trish Cenci is a Residential Real Estate Agent working in Kelowna & the surrounding Okanagan Valley. Trish was Born & Raised in the UK, has a background in Finance & Banking, & emigrated to Kelowna in 2005. For the last 18 years, she has been building a successful Real Estate business and has established a reputation for being a highly respected & professional local Agent helping many Clients, over the years Buy & Sell properties in the area. She feels passionate that clients should be well-informed, in making their Real Estate decisions, and writes regular blog posts about the local Kelowna Real Estate Market.
---
Other Links
BC Real Estate Mortgage Forecast  June 2023
TD Banks June 2023 Provincial Housing Market Outlook Report
BC Real Estate Association's May 2023 BC Real Estate Report
Trish's Current Listings