BC Real Estate Market Numbers for October 2022.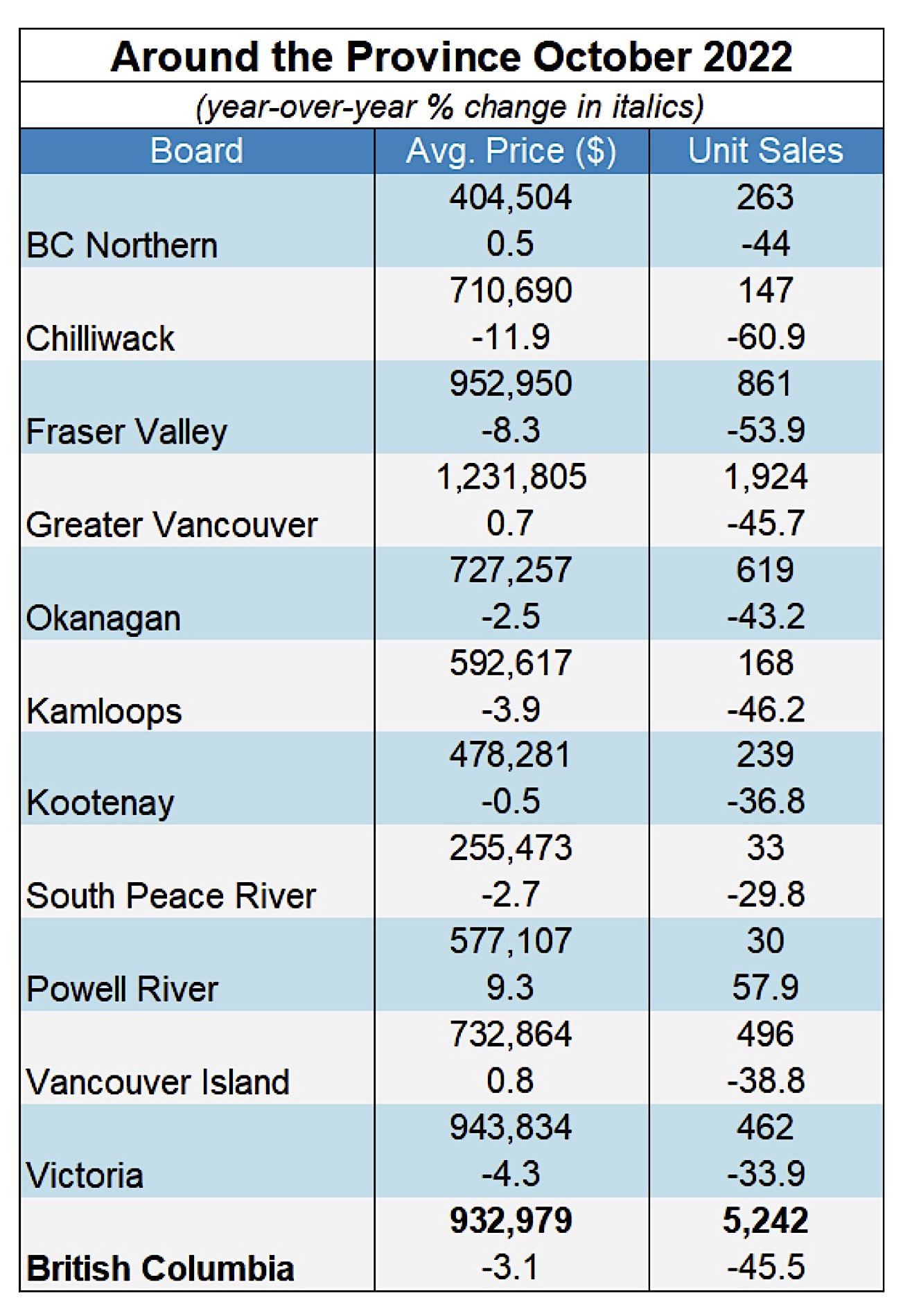 In its latest BC Real Estate Market Report, the BC Real Estate Association (BCREA) reports a total of 5,242 residential unit sales were recorded by the Multiple Listing Service® (MLS® ) in October 2022, a decrease of 45.5 per cent from October 2021.
The MLS® average Residential Real Estate price in BC was $932,979, representing a 3.1 per cent decrease from $963,011 recorded in October 2021. Total sales dollar volume was $4.9 billion, a 47.2 per cent decline from the same time last year.
According to BCREA Chief Economist Brendon Ogmundson "Sales activity remains slow across the province and inventories appear to be plateauing."

"While prices have fallen from peak levels reached in early 2022, average prices have recently leveled off."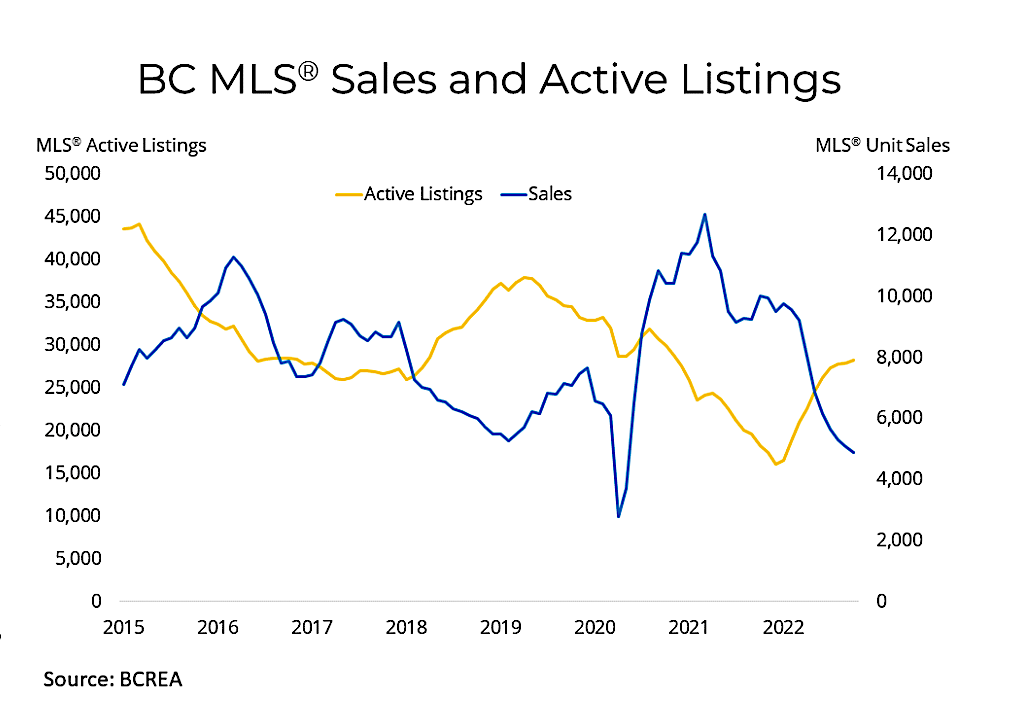 Comparing the Year-to-date in BC Real Estate Residential Sales 2022.
The dollar volume was down 26.3 per cent from the same period in 2021 to $73.3 billion. Residential unit sales were down 33 per cent to 72,824 units, while the average MLS® residential price was up 10 per cent to $1.01 million.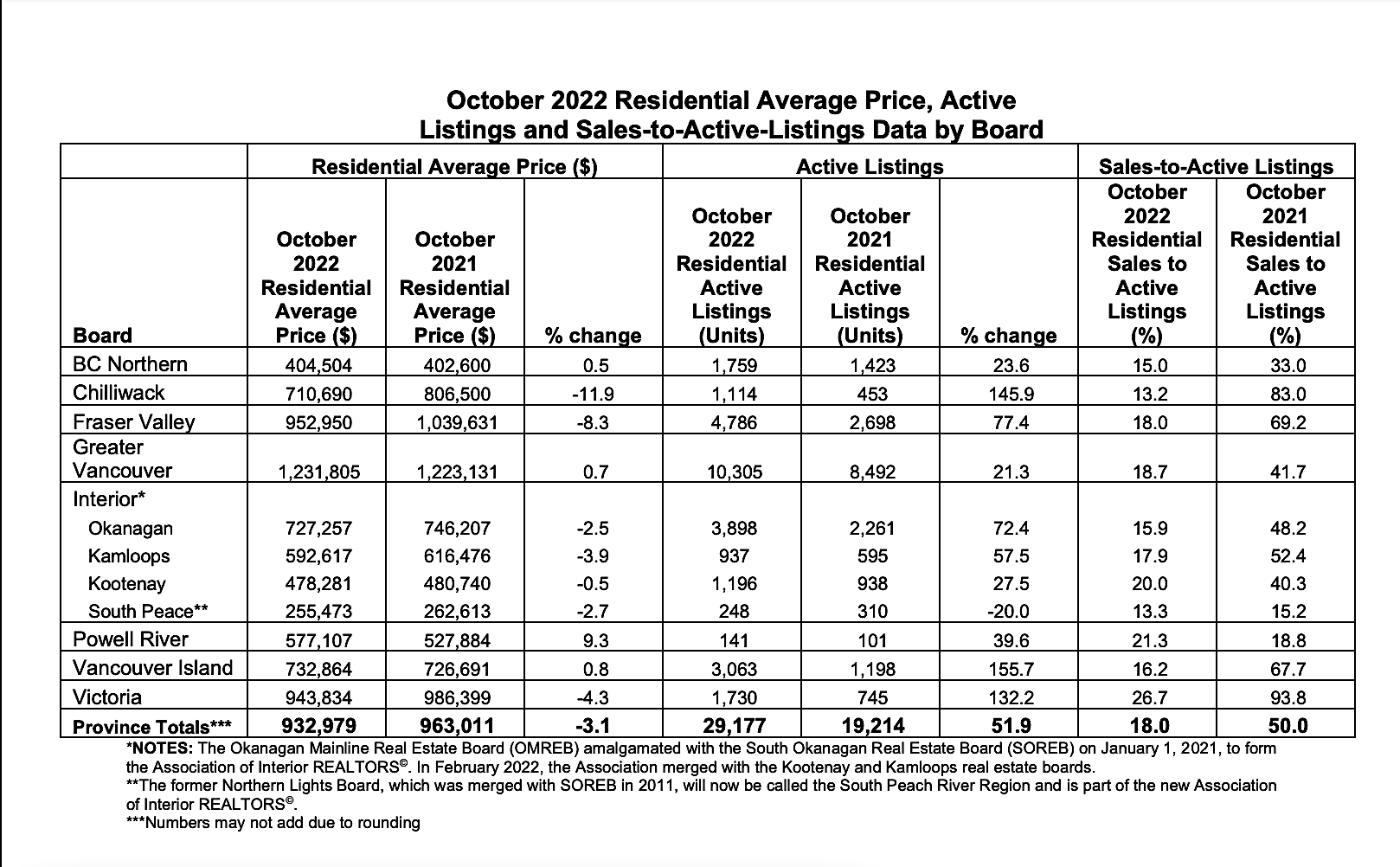 Highlights for the Kelowna Real Estate Market October 2022
If we look specifically at the Kelowna and Central Okanagan Real Estate Market for October 2022 numbers, we can see the average sale price year on year has reduced by 2.5%, and now stands at $727,257. Please bear in mind this covers a vast expanse of area from Vernon & Shuswap to the Penticton.
Listings are now up 72.4%, and Sales to active listings are now down to 15.9% which is more into Balanced / Buyers Market territory.
To view the more localised numbers for Kelowna, please view my recent Kelowna Real Estate Market report in the link below.
Also, the link to the latest Kelowna Real Estate Market Forecast for Q4 2022 is also below.
Kind Regards
Trish Cenci

This Posts Featured Photo – The View by the Ferry Terminal at Horseshoe Bay, BC.
---
Other Resources and Links related to this post.
BCREA Full Market Report, tables and infographics November 2022 BC Real Estate Market Report November 2022
Trish's full Kelowna Real Estate Market Report November 2022 Kelowna Real Estate Market Report November 2022
Trish's Kelowna Real Estate Market Forcast November 2022 Kelowna Real Estate Market Forecast Q4 2022
Mortgage Sandbox 5 Forces affecting BC Real Estate Prices 5 Forces affecting BC Real Estate Market Prices Post