Table of Contents
Kelowna Sales Summary September 2023
Kelowna Real Estate Full Report Sept 2023
Spotlight on Single Family Homes September 2023
My Thoughts for the Real Estate Market October 2023
Kelowna Real Estate Market Sales Summary Sept 2023
Notes -:
1. The Average Price shown is the latest Median Sales Price Kelowna area Residential Stats for September 2023.
2. Single-family home numbers include Single Family & Bare Land Strata only.
3. Days on Market is the median days on the market figure.
Full Kelowna Real Estate Market Report September 2023
Sales Numbers – Kelowna Real Estate Market saw a 25% fall in sales last month. The continuing threat of further interest rate rises and fewer out-of-town buyers, following the recent wildfires had a major impact on September sales.
Residential Median Selling prices – decreased across all housing types last month, with an 11% fall in Single Family Home prices.
Inventory numbers were up last month in all sectors.
Sales to active listings ratios – Now a Buyers Market in all sectors.
Days on Market – all sectors took slightly longer to sell last month.
Some Property sales were delayed in the West Kelowna and Peachland areas, during September, as buyers struggled to obtain fire insurance, as a result of the McDougall & Peachland wildfires.
We also saw fewer out-of-town buyers, which started to make some less-motivated home Sellers re-think whether they wish to remain listed this Fall, as they come to terms with 'softening sales prices'.
At the moment listings are continuing to rise, but I suspect we will see that number change direction during the coming weeks as we head towards Winter.
Interestingly, I have been working with more buyers over the last week or so, some are just starting their search but others are looking in earnest, so this should give some hope to Sellers!
Kelowna Real Estate Sales September 2023
Compared to Last Month – we saw a marked downturn in sales numbers, which I believe was a combination of fewer out-of-town Visitors following the recent wildfires, and the continuing threat of interest rate rises.
Interestingly, the only sector that showed an increase in sales numbers was the sale of manufactured homes.
Compared to last year –  not surprisingly sales numbers were down compared to last year's.
Kelowna Real Estate Sales to Active Listings September 2023
Single-Family Sales to Active listings – all sectors are firmly in buyer's market territory now, especially Single-Family homes.
Kelowna Real Estate Inventory September 2023
Single-family home inventory is currently standing at 1224, up 5.2% from 1163 units last month.
Condos currently stand at 533 units, up 4.5% from 510 units last month.
Townhome inventory is currently 351 units, up 10.4% from 318 units last month.
It now looks like the fall in inventory, in August, was an anomaly,  as levels increased across all sectors in September.
(For ongoing reference, the peak, for Single Family Homes in the last 10 years was 1,699 units in June 2013, and the lowest was 519 units in June 2021, during the Covid Pandemic.)
Spotlight on Single-Family Homes September 2023
*Price Range

in 000's

  $400- 

   $599K  

  $600-  

  $799k  

 $800-  

 $999k  

 $1,000- 

  $1,249k 

 $1,250- 

 $1,499k 

 $1,500- 

 $1,999K 

 $2,000 

+

Months of Inventory

2.89

3.0

9.29

11.57

19.50

23.13

27.71

Inventory

26

102

223

243

195

185

194

Sales

5

30

41

39

17

18

8
*These figures relate to single-family homes and Bare-land Strata Properties.
With sales being weaker last month, and inventory numbers rising, this has led to a significant increase in the months of inventory available on the market. With over nine months of inventory, for example, in the $800-$999,000 range, the more expensive homes are now well into buyer's market territory.
If this trend continues we are likely to see further downward pricing pressure on Sellers.
My Thoughts on the Real Estate Market October 2023
1. Interest Rates – Despite the  Bank of Canada holding Interest rates in September, the writing seems to be on the wall for a further 0.25% increase at the end of October, or certainly before the end of the year. With inflation numbers remaining stubbornly higher, and Employment levels stable, some forecasters suggest higher rates well into 2024 or possibly into 2025.
2. Prices – median prices softened last month. I suspect the single-family home price was down more than anticipated due to the significant reduction in home sales in the $1m to $2M price range.
3. Inventory – With the subdued Fall Market so far, and the threat of softening prices, I would not be surprised to see some Sellers taking their homes off the market for now, and taking a break.
My message to Sellers so far the Fall market has been quieter than expected, and prices are softening. In some cases, not even price reductions are bringing buyers to the table. With Buyers seeing media reports that prices may come down, many are likely to sit on the fence for a while, and it is likely to be at least June 2024, before we will see sentiment change when some are predicting the Bank of Canada will start bringing interest rates down. This will then likely cause some pent-up demand.
For Buyers, you will continue to have more choices, longer to make a decision and the ability to negotiate. BUT, if you are looking for something specific, you might struggle to find it. So, if you find the perfect place don't wait, provided you are planning to stay for a while!
---
About The Author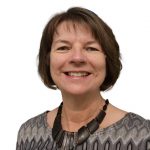 Trish Cenci is a Residential Real Estate Agent working in Kelowna & the surrounding Okanagan Valley. Trish was Born & Raised in the UK, has a background in Finance & Banking, & emigrated to Kelowna in 2005. For the last 18 years, she has been building a successful Real Estate business and has established a reputation for being a highly respected & professional local Agent helping many Clients, over the years Buy & Sell properties in the area. She feels passionate that clients should be well-informed, in making their Real Estate decisions, and writes regular blog posts about the local Kelowna Real Estate Market.
---
Other Links
Trish's Current Listings
Article about the effects of Wildfires on Construction costs and Real Estate Report here
BC Real Estate Association September 2023 Mortgage Forecast Details here