Table of Contents
Kelowna Real Estate Market Sales Summary Oct 2023
Notes -:
1. The Average Price shown is the latest Median Sales Price Kelowna area Residential Stats for October 2023.
2. Single-family home numbers include Single Family & Bare Land Strata only.
3. Days on Market is the median days on the market figure.
Full Kelowna Real Estate Market Report October 2023
Sales Numbers – the Kelowna Real Estate Market saw a 1.8% fall in sales last month, & down 13.9% against this time last year.
Residential Median Selling prices – improved across all housing types last month, which was a welcome surprise.
Inventory numbers – down in Single-Family and Townhomes, and very slightly up in Condos.
Sales to active listings ratios – all sectors continue to be a Buyers Markets.
Days on Market – all sectors took approximately 2 weeks less to sell than the previous month.
After a difficult period following the summer forest fires and rising interest rate market, I am pleased to report that Kelowna Real Estate had some positives last month!
Sales numbers held steady, Median Sale prices improved, inventory started to fall (which we might expect at this time of year) and properties sold quicker than the previous month.
Our Market is therefore showing some nicely balanced conditions, which is good news for Buyers and Sellers!
There is still some evidence of Sellers 'digging in'  and hoping for prices they would have expected in early 2023, rather than pricing for the current market, and there are definitely higher levels of inventory in the more expensive side of the market.
On the other side of the coin, once the Bank of Canada announced it was holding interest rates steady, more Buyers seemed to be out looking again.
Kelowna Real Estate Sales October 2023
Compared to Last Month – we saw a modest fall in Single-family home sales, but an uptick in Condo and Townhome sales, as affordability issues continued to affect the Market.
Compared to last year –  not surprisingly sales numbers were down compared to last year's.
Overall, sales last month were the slowest in the Central Okanagan in the last 10 years. Some Buyers were waiting to see whether the Bank of Canada would raise interest rates again, and others couldn't find what they were looking for at the right price point.
Kelowna Real Estate Sales to Active Listings October 2023
Single-family sales to Active listings – improved modestly in all sectors are firmly in buyer's market territory.
Kelowna Real Estate Inventory October 2023
Single-family home inventory is currently standing at 1187, down 3% from 1224 units last month.
Condos currently stand at 537 units, up 0.1% from 533 units last month.
Townhome inventory is currently 333 units, down 5.4%% from 352 units last month.
Over the last few months, we have seen inventory levels swing up and down. The fact that numbers are down again this month should mean that pricing is more likely to hold steady, although some Economists are forecasting a modest fall over the winter in the Province as a whole.
(For ongoing reference, the peak, for Single Family Homes in the last 10 years was 1,699 units in June 2013, and the lowest was 519 units in June 2021, during the Covid Pandemic.)
Spotlight on Single-Family Homes October 2023
*Price Range

in 000's

  $400- 

   $599K  

  $600-  

  $799k  

 $800-  

 $999k  

 $1,000- 

  $1,249k 

 $1,250- 

 $1,499k 

 $1,500- 

 $1,999K 

 $2,000 

+

Months of Inventory

4.2

4.5

6.1

9.6

13.4

22.3

96.5

Inventory

25

99

213

212

188

178

193

Sales

6

22

35

22

14

8

2
*These figures relate to single-family homes and Bare-land Strata Properties.
Interestingly, the months of inventory have fallen in all levels between the $800,000 and $1.999 million range, which will be welcome news for Sellers.
Throughout the year, as the Bank of Canada has increased interest rates, we have seen a short-term fall off in sales, and it has typically taken 2 or 3 months for 'buying sentiment' to recover.
All but the cheapest homes remain Buyers market territory, and based on the very low sales numbers over $2 million, we have a severe oversupply at the moment.
My Real Estate Market Thoughts November 2023
1. Interest Rates – the Bank of Canada held  Interest rates in October, maintaining its overnight rate at 5%. This will be welcome news for Buyers who have been struggling with affordability. In TD latest Market Outlook Rishi Sondhi wrote "We currently assume that the Bank of Canada is finished raising rates and will start to take the policy rate lower beginning in the second quarter of next year."
2. Prices – median prices recovered last month. Interestingly TD Bank are forecasting – :
"We expect Canadian home sales and average prices to fall in the final quarter of the year and into 2024 Q1, as the impact of higher rates continues to be felt. Relative to third-quarter levels, sales and prices should be about 10% and 5% lower, respectively by the end of 2024Q1. Thereafter, we expect both sales and prices to pick up, starting in 2024 Q2. The key here is our assumption that the BoC will be cutting rates in the spring…" Read their full report here
It is also worth reading the latest Rennie Report, which had this to say about teh Kelowna Housing Market -:
Since mid-2022, however, as the interest rates increased and sales counts dropped off, per-capita sales have been well below the past 10-year average, suggesting that there are buyers waiting on the sidelines.
If this proves to be the case, Buyers will have a window to get into the market between now and Q2 2023, before interest rates start to rise again, when we may see some pent-up demand again.
The link to the full Rennie Report is at the end of this post.
3. Inventory – With the subdued Fall Market so far, and the threat of softening prices, I would not be surprised to see some Sellers taking their homes off the market for now, and taking a break. We did see a number of listings expire at the end of October.
There have been fears that we may see a higher proportion of Mortgage defaults leading to forced sales, but at present reports show that delinquency rates have been higher on Car Loans and Credit Cards, so far.
4. Change in BC Short-Term Rental Rules – last month the BC Government decided to crack down on the number of Short-Term Rentals in BC, in a bid to ease the BC housing crisis.
The City of Kelowna also reviewed its Short-Term Rental policy last month and is now sending it to a Public Hearing on November 21, 2023.
The new policy suggests that only Homes that are the Owner's Principal Dwelling will be permitted, together with some specifically zoned Condo buildings.
Furthermore, a short-term rental will be classed as any rental less than 90 days (currently 30 days in Kelowna). View the BC Government briefing here
This will really be something to watch, as we hear more information over the coming months, and I strongly urge anyone who is going to be affected by these changes to provide feedback to the City of Kelowna and the Province.
Message to Sellers – Selling your home in a Real Estate Market Downturn.
October has been a very subdued month in the local Real Estate Market. So Sellers are now facing some difficult choices.
Here are some tips for selling in a weaker Real Estate Market.
Know your Market – it's a Buyer's Market out there, right now. Make sure you review a comprehensive market analysis of listings and sales in your area with your Agent. What are Buyers looking for at the moment? Where are the Buyers coming from?
Expect to negotiate – Buyers are both hesitant to jump into the market right now and when they do they expect to negotiate, so try not to get insulted by their first offer!
Does your home show at its best? You need to be honest here as Buyers will be! Is your property clean and clutter-free? Cluttered rooms, Toys, Cleanliness, Pet Hair and Odours are all examples that can cost you a sale. Make sure your home has curb appeal, 1st impressions are important. Now is not the time for peeling paintwork and scuffed walls.  Buyers are currently not looking for 'project homes' they need to be 'move-in' ready. So dated kitchens & bathrooms, old windows, old hot water tanks and roofs at the end of life will be a deterrent.
Price your home aggressively – If you overprice your home now, you are highly likely to be chasing the market down. It is essential to price your home at 'now pricing' and not pricing from earlier in 2023, especially if there is lots of competition for your type of property, you need to be one of the cheapest or the cheapest to ensure you are in the mix. If you must set your price higher, make sure you have a game plan of when and how much to reduce.
Make your home available to suit Buyers – wherever possible try not to put any constraints on showings.
Be Flexible on terms – such as dates for closing and inclusions.
Offer incentives to Buyers – such as we'll pay your legal fees, offering 6 months of strata fees with Strata properties, or a decorating or flooring allowance.
Play to your Strengths – make sure Buyers are aware of all the features of your home, especially if they aren't obvious during the initial viewing. If you have a view, don't hide it by leaving the blinds closed during showings. Do you have a great location? Consider leaving a note to Buyers about why you have loved living here.
Do I really want/need to sell now? If you aren't prepared to go the 'extra mile' to sell your home, now may not be the right time to list.
Spread the Word – While your Agent will have a comprehensive Marketing plan for your home, don't be afraid to share your listing with Friends, Family and on Social Media.
Message For Buyers
It's a Buyer's Market – You definitely have the upper hand right now, and as there is less competition you can afford to take your time in making a decision.
Should I buy now or wait until 2024? Don't try to time the market, as this can lead to disappointment and frustration. If the right home comes along, don't wait to see if the price is going to change, as someone may get in first! But, you need to be willing to stay in your new property for 3-5 years. Remember when interest rates start to fall again, there is likely to be some pent-up buyer demand, so short-term pain now is more likely to lead to long-term gain.
Be prepared to negotiate – put forward your reasons why, i.e. comparable sales and be prepared to share your story with the Seller to gain some connection.
Qualifying for your Mortgage – Make sure you are pre-approved before going out to look at properties. As we are on the edge of a recession, consider your current job security. Make sure you DO NOT take on any new Vehicle Loans or other debt during the home-buying process, as this can affect your mortgage qualification.
---
About The Author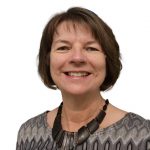 Trish Cenci is a Residential Real Estate Agent working in Kelowna & the surrounding Okanagan Valley. Trish was Born & Raised in the UK, has a background in Finance & Banking, & emigrated to Kelowna in 2005. For the last 18 years, she has been building a successful Real Estate business and has established a reputation for being a highly respected & professional local Agent helping many Clients, over the years Buy & Sell properties in the area. She feels passionate that clients should be well-informed, in making their Real Estate decisions, and writes regular blog posts about the local Kelowna Real Estate Market.
---
Other Info & Links
Central 1 Credit Union's Bryan Yu's latest BC Real Estate Forecast -:
" The odds are stacked against the housing market in the short-term. High interest rates and prices, mortgage stress tests, and broader infl ation have crushed purchasing power. We anticipate sales to decline into the winter months and home values to trend lower. That said, this is a short-term pattern that reverses in 2024 given the severe undersupply of housing in both the homeownership and rental markets in Canada. Interest rate cuts are expected to fuel both home sales and prices in mid-2024 onwards. "
Read Central 1 Bryan Yu's Full latest briefing here
BC Real Estate Association Q4 2023 Housing Forecast read here
TD Provincial Housing Market Outlook October 2023 read here
Rennie Report – Economic Overview of the Central Okanagan Economy Fall 2023  read here
Trish's Current Listings