Table of Contents
Kelowna Real Estate Market Sales Summary August 2023
Full Kelowna Real Estate Market Report August 2023
Spotlight in Single-Family Homes August 12023
My Thoughts on the Market September 2023
Kelowna Real Estate Market Sales Summary August 2023
Notes -: *The Average Price shown is the latest Median Sales Price Kelowna area Residential Stats for August 2023.
** Single-family home numbers include Single Family & Bare Land Strata only.
Full Kelowna Real Estate Market Report September 2023
Sales Numbers – Kelowna Real Estate Market Home & Townhome sales numbers stalled again last month, with a number of end-of-month sales being delayed due to Buyers being unable to obtain fire insurance following the recent Wildfires in the Kelowna area.
Residential Median Selling price after a decrease last month,  Single-Family home prices rose, while Town Homes and Condo Median Sales prices dipped.
Inventory numbers were down last month in all sectors.
Sales to active listings ratios – Single-Family Homes continued to show balanced market conditions and Condos and Town Homes are still Sellers Markets.
Days on Market Homes, Town Homes & Condos all took slightly longer to sell last month.
Sadly, Kelowna made World headlines last month with the devastating McDougall Creek Wildfire that dramatically came in over the hills in West Kelowna on August 17th, 2023, and strong winds pushed it north down the valley and the embers jumped Lake Okanagan and caused fires in Glenmore, Wilden and Lake Country.
To date, nearly 200 properties have been lost, and some Residents are still to return home. This has had a tremendous impact on the Valley, with Smoke affecting air quality,  Government imposed a temporary travel ban, which affected Tourism, and Insurers refused new homeowner insurance, which affected a number of Real Estate sales over the past 2 weeks.
My thoughts continue to go out to those who have lost their homes, and I can't emphasise enough the amazing work the Firefighters have been doing, as so many homes were saved, as the result of their heroic efforts.
Naturally, the Real Estate Market stalled as thousands of people were evacuated, visitors left and a number of buyers who are about to close on deals are still waiting, as they are unable to get fire insurance at the moment.
These sales will close during September, so expect a boost to the sales numbers at the end of next month.
While the market overall has seemed subdued, and in 'holiday mode', I am still hearing of multiple offer situations from time to time.
By the end of last week, I was starting to see more viewing activity again, so I do still have hopes of some reasonable activity during the Fall Market. So Sellers, don't give up!!
Kelowna Real Estate Sales August 2023
Compared to Last Month – at the start of the month, August was already showing slow viewing & sales activity, and the Wildfire brought this to nearly a complete halt in the middle of the month.
Compared to last year –  not surprisingly sales numbers were down compared to last year's.
Kelowna Real Estate Sales to Active Listings August 2023
Single-Family Sales to Active listings were down on the previous month, demonstrating continued balanced market conditions.
Condo and Town Home ratios were also down again on the previous month but still classified as a Sellers Market.
Kelowna Real Estate Inventory August 2023
Single-family home inventory is currently standing at 1169, this is down 1.8% from 1190 units last month.
Condos currently stand at 510 units, down 3.8%  from 530 units last month.
Townhome inventory is currently 316 units, down 3.7% from 328 units last month.
Interestingly, Inventory levels fell across all sectors. At this stage it is difficult to quantify what effect the wildfires had on numbers, so we don't yet know whether this was just an anomaly.
(For ongoing reference, the peak, for Single Family Homes in the last 10 years was 1,699 units in June 2013, and the lowest was 519 units in June 2021, during the Covid Pandemic.)
Spotlight on Single-Family Homes August 2023
Homes in the $800,000 to $999,000 range now hold more inventory than the previous month as sales numbers fell, while more homes sold in the $1,000,000 to $1,249,000. Again, I expect this to be an anomaly as sales stalled last month due to the fires.
From the Table below most homes under $1,250,000 remain Balanced to Sellers Markets, ( balanced markets  = 4 to 6 months) and $1.5m & above are Buyers Markets.
Price Range

in 000's

  $400- 

   $599K  

  $600-  

  $799k  

 $800-  

 $999k  

 $1,000- 

  $1,249k 

 $1,250- 

 $1,499k 

 $1,500- 

 $1,999K 

 $2,000 

+

Months of Inventory

5.4

3.5

5.2

5.3

11.7

10.5

22.4

Inventory

27

106

213

205

199

189

179

Sales

5

30

41

39

17

18

8
My Thoughts on the Real Estate Market September 2023
1. Interest Rates – The next Bank of Canada interest-rate announcement is due on September 6, 2023. While many are predicting a further modest rise in interest rates, recent economic data may give the bank reason to pause and see how things pan out.
Most buyers who are entering the market now either don't need financing or have already been preapproved so another rate rise may not have too much of an effect on the market from that side.
There are, however,  a number of Homeowners who have fix rates, coming to an end, and this may cause inventory numbers to start rising as people need to downsize, due to affordability issues. I suspect that most will try and hold onto until at least next spring when they perceive a stronger market and interest rates may hopefully start falling again.
2. Kelowna Real Estate Inventory – Numbers fell last month, but we will have to wait to see whether this is an anomaly or indeed inventory numbers flattening out. In the highest price ranges, however, we are continuing to see an oversupply, which is likely to affect pricing.
3. Prices – The Market is all about buyer and seller levels of motivation, during negotiations. Now is definitely the time for realistically priced listings & for properties to shine!
4. The effects of the recent Wildfire. With nearly 200 homeowners now actively looking for a place to stay, while their properties are rebuilt, we can expect the rental market to be extremely tight for the next 2 to 3 years. This may push some investors back into the market.
Also, the shortage of construction workers and the additional building materials needed is likely to push building costs upwards.
5. The Fall Market.  I do anticipate a modest increase in viewings and sales, which is traditional in the fall in the Okanagan.
My message to Sellers is that in quieter markets buyers will sit on the fence longer before making a decision, however, in Fall, especially in quieter markets, buyers tend to be more serious.
For Buyers, you will have more choices, longer to make a decision and the ability to negotiate. So, if your budget allows, this will be a good time to buy, just make sure if you are going into a fixed-rate mortgage that you have the ability to renegotiate your interest rate when rates start to fall again.
---
About The Author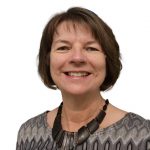 Trish Cenci is a Residential Real Estate Agent working in Kelowna & the surrounding Okanagan Valley. Trish was Born & Raised in the UK, has a background in Finance & Banking, & emigrated to Kelowna in 2005. For the last 18 years, she has been building a successful Real Estate business and has established a reputation for being a highly respected & professional local Agent helping many Clients, over the years Buy & Sell properties in the area. She feels passionate that clients should be well-informed, in making their Real Estate decisions, and writes regular blog posts about the local Kelowna Real Estate Market.
---
Other Links
Trish's Current Listings
Article about the effects of Wildfires on Construction costs and Real Estate Report here