Kelowna Real Estate Market Table of Contents
Kelowna Real Estate Market Sales Summary May 2023
Notes -: *The Average Price shown is the latest Median Sales Price Kelowna area Residential Stats for May 2023.
** Single Family home numbers include Single Family & Bare Land Strata only.
The Full Kelowna Real Estate Market Report May 2023
Kelowna Real Estate Market sales numbers continued to strengthen last month.
Residential Median Selling prices rose for Homes and Condos and dipped for Townhomes.
Sales to active listings ratios in all sectors now in a Sellers Market.
All types of properties are selling quicker than last month, as we would expect in a normal Spring Real Estate Market.
Evidence that some Sellers are stretching prices a little too far, causing some Buyers to pause their search, over concerns the market was heating up a little too quickly.
Of the 83 properties listed in the $650,000 to $900,000 price range 26.5% sold at or above the list price.
Kelowna Real Estate Sales May 2023
Compared to Last Month – sales numbers were up across the board.
Compared to last year – sales numbers were up, with the exception of Condos, which were down 12.2%.
This is normal for our spring market.
Kelowna Real Estate Sales to Active Listings May 2023
We are continuing to see the Real Estate Market change, and sales continued to trend upward. Our Market now appears to be firmly in a Seller's Market.
At times, when we experience quick changes, this can cause some additional challenges, For example, I have seen prices rise quite quickly in some areas of the market. This has led to issues for Buyers, where the Bank Appraisals are not as high as the offer price, and this has caused issues with financing.
Kelowna Real Estate Inventory May 2023
Single-family home inventory is currently standing at 1005, this is up from 935 units last month and up from 864 units at this time last year.
Condos currently stand at 487 units, up slightly from 479 units last month and well up on last year when there were 305 units for sale
Townhome inventory has fallen, it is currently 266 units, down from 288 units last month, and up from 214 units last year.
Overall, inventory remains relatively low, and hence we are seeing multiple offers from time to time, especially in the more affordable sectors of the market.
When asking Brendon Ogmundson (Chief Economist for the BC Real Estate Association) his thoughts, this month, on Inventory in the Okanagan, he said that the Okanagan as a whole, had about 3900 active listings as of the end of April. That is about 2000 listings short of what is estimated we need for the market to be in balance (if sales were at an average monthly level).
I also asked -:
Q. There are a large number of Condo buildings / High Rise complexes started/slated to be built, here in Kelowna, but I wonder whether that will actually help our demand short-fall as I sense younger buyers / young families are really looking for Town Homes and Homes?
A. This might be part of the issue with listings.  A focus on only building investor condos and expensive single-family homes has likely muted the overall turnover of the housing stock.  We need more townhomes/duplexes that families can move upwards or laterally into so that more listings can be generated. Right now, I get the sense that people might like to move, but there are few options.
To read Brendon's recent BC Real Estate Association report on why BC is experiencing falling Inventory in 2023 read here.
My Thoughts on the Real Estate Market this Month
1. Interest Rates – with inflation, remaining stubbornly higher than we had hoped, I do have some concerns that the Bank of Canada may feel under pressure to increase interest rates again. My feeling is that the increase won't be too much, however, we are starting to get into the time scale, where some Homeowners will be renewing their fixed interest rates soon, and this may prove to be very painful for some.
I also asked Brendon about Interest Rate differentials.
Q. How long before you see interest rate differentials improve, and what are likely to be the effects on the Residential Real Estate Market?
A. The interest rate differential is the difference between the current mortgage rate and the average rate over the past 5 years (averaged to account for different time to renewal among borrowers). So, if a homeowner took out a mortgage 3 years ago at 2% and would have to renew at 5%, that is a 3% differential.  We estimate that that difference in mortgage rates is likely keeping some potential sellers from listing.  That differential will fall over time if mortgage rates fall, or even if they simply stay flat (eg. If rates 5 years from now are still 5%, there is no difference in the renewal rate).
2. Kelowna Real Estate Inventory – although the number of listings is rising, we do have shortages of inventory in some sectors. In the University District, for example, we are very low in Condo inventory near UBCO. This is causing prices to rise quite quickly, and some Sellers have decided to hold off selling this year, as they have good rentals in place. They are sensing further Market improvement coming, especially when interest rates start to fall again next year.
3. Prices – are definitely continuing to rise. Overall, prices are still below where they were at the peak of the market in March 2022. So for buyers that are downsizing, you may wish to wait, and for those for upsizing you may want to consider getting into the market now before prices rise further. Reduced purchasing power and rising costs will be a real threat in the coming months.
---
About The Author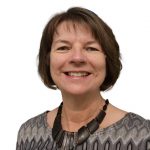 Trish Cenci is a Residential Real Estate Agent working in Kelowna & the surrounding Okanagan Valley. Trish was Born & Raised in the UK, has a background in Finance & Banking, & emigrated to Kelowna in 2005. For the last 18 years, she has been building a successful Real Estate business and has established a reputation for being a highly respected & professional local Agent helping many Clients, over the years Buy & Sell properties in the area. She feels passionate that clients should be well-informed, in making their Real Estate decisions, and writes regular blog posts about the local Kelowna Real Estate Market.