Table of Contents
Real Estate Sales Summary July 2023
Full Kelowna Real Estate Report August 2023
Kelowna Sales to Active Listings
My Kelowna Real Estate Market Thoughts August 2023
Kelowna Real Estate Market Sales Summary July 2023
Notes -: *The Average Price shown is the latest Median Sales Price Kelowna area Residential Stats for July 2023.
** Single Family home numbers include Single Family & Bare Land Strata only.
The Full Kelowna Real Estate Market Report August 2023
Sales Numbers – Kelowna Real Estate Market Home & Townhome sales numbers slowed significantly last month on the back of recent interest rate rises.
Residential Median Selling price dipped for Single-Family Homes & Townhomes , while Condo Median Sales prices rose.
Inventory numbers were up again last month, in all sectors.
Sales to active listings ratios – Single-Family Homes show balanced market conditions and Condos and Townhomes are still Sellers Markets.
Days on Market Homes continued to sell quicker than last month, Condos were the same and Townhomes took slightly longer to sell.
August is usually a quieter month in Real Estate, as people tend to enjoy summer holidays. Interestingly, at the end of July and the beginning of August, the phone seems to be ringing a little more and Buyers are definitely still looking.
They are just taking a little longer to make a decision because they now have the luxury of the 3 top choices they used to have, and some are being quite aggressive with their offer prices.
Homes with Suites, or 'Suite potential' seem to have more appeal these days, as they are a welcome 'Mortgage Helper', compared to those without.
Kelowna Real Estate Sales July 2023
Compared to Last Month – the speed of the sales slowdown increased last month, as Buyers continued to wrestle with affordability after the latest interest rate rise, and the hope that prices may fall as we head into the Autumn.
Compared to last year –  sales numbers were up compared to last year's.
Kelowna Real Estate Sales to Active Listings July 2023
Single-Family Sales to Active listings were down on the previous month, demonstrating more balanced market conditions.
Condo and Town Home ratios were slightly down on the previous month but still classified as a Sellers Market.
Kelowna Real Estate Inventory July 2023
Single-family home inventory is currently standing at 1190, this is up 5.4% from 1129 units last month.
Condos currently stand at 530 units, up 5.4%  from 503 units last month.
Townhome inventory is currently 328 units, up 9.7% from 299 units last month.
Inventory levels continue to increase across all sectors, and this is a statistic to watch, but as we are coming from a position of relatively low inventory, so, it is not a cause of major concern yet.
(For reference, the peak, for Single Family Homes in the last 10 years was 1,699 units in June 2013, and the lowest was 519 units in June 2021, during the Covid Pandemic.)
Spotlight on Single-Family Homes
Due to lower sales last month, and inventory continued to rise, the Months of inventory has risen, especially in the higher price ranges.
From the Table below most homes under $1m remain Sellers Markets, $1m to $1.5m are balanced markets  (4 to 6 months) and $1.5m & above are Buyers Markets.
Price Range

in 000's

  $400- 

   $599K  

  $600-  

  $799k  

 $800-  

 $999k  

 $1,000- 

  $1,249k 

 $1,250- 

 $1,499k 

 $1,500- 

 $1,999K 

 $2,000 

+

Months of Inventory

5

3

3.6

8.84

7.8

10.9

16

Inventory

25

105

217

221

202

186

192

Sales

5

35

61

25

26

17

12
My Thoughts on the Real Estate Market August 2023
1. Interest Rates – the threat of further interest rises by the Bank of Canada is creating continued concern for Buyers, both in terms of affordability and whether prices will fall further as inventory continues to rise. Every time we have had a rate rise, we have seen a pause in the market, until Buyers adapt and work out what they can now afford.
2. Kelowna Real Estate Inventory – Numbers are continuing to rise, but as I search for properties for Buyers, it feels like there are a more 'normal' number of properties for them to view, rather than too many. In the highest price ranges, however, we are starting to see an oversupply, which is likely to affect pricing.
3. Prices – appear to be holding in the more affordable end of the market, and softening a little on the higher end of the market. We may definitely see more activity over the next few months with some homeowners deciding to downsize. So we may see some upward price pressure in Condos and Townhomes. I also expect there to be fewer investors, with the rising cost of borrowing, so we may see some downward pressure on 'investor' type properties.
4. Economic Outlook – With inflation remaining stubbornly higher & a weakening outlook for the Economy the threat to Employment and Homeowners' ongoing affordability remains. I believe the September Bank of Canada rate announcement will play a critical role in how the Real Estate Market will act over the next period.
5. Potential OSFI Mortgage Qualification Changes – We are still awaiting the results of the  Office of the Superintendent of Financial Institutions' proposals for further Residential Mortgage Qualification changes later this year. They include -:
Loan-to-income (LTI) and debt-to-income (DTI) restrictions- restricting mortgage debt or total indebtedness as a multiple or % of borrower income.
Debt service coverage restrictions – restricting ongoing debt service (principal, interest & other related expenses) obligations as a % of borrower income.
Interest rate affordability stress tests – proposes the adoption of more "risk-sensitive" tests of affordability beyond the current Minimum Qualifying Rate (currently 5.25%) used in the existing mortgage stress tests.
---
About The Author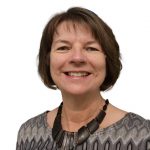 Trish Cenci is a Residential Real Estate Agent working in Kelowna & the surrounding Okanagan Valley. Trish was Born & Raised in the UK, has a background in Finance & Banking, & emigrated to Kelowna in 2005. For the last 18 years, she has been building a successful Real Estate business and has established a reputation for being a highly respected & professional local Agent helping many Clients, over the years Buy & Sell properties in the area. She feels passionate that clients should be well-informed, in making their Real Estate decisions, and writes regular blog posts about the local Kelowna Real Estate Market.
---
Other Links
Trish's Current Listings
Jim Stanford Economist and Director of the Centre for Future Work recent commentary on Interest Rates & the Housing Market Rising Interest rates & the Canadian Housing Crisis