This Living Near UBC Okanagan blog post is designed as a helpful guide for Parents who have children planning to attend UBC Okanagan.
Whether you are looking to Rent or Buy these are some of the things you will need to consider.
Living Near UBC Okanagan – 3 Main Choices
As a Student who has now been accepted to attend UBC Okanagan, one of the first things you need to do is to find somewhere to live.
There are 3 main choices -:
Renting On Campus
Renting Off Campus
Buying near to UBCO
Don't Leave your Search too late
As with many Cities with Universities, finding appropriate housing can involve a lengthy search.
In 2023, we are finding this especially true. Rentals are in short supply in general in Kelowna, and as a result rental rates are rising.
Usually, by now, we have seen a Spring influx of listings on the MLS® system as the previous year's student leave. So far, this year has not been the case. Many Owners see prices starting to rise this year and already have Renters for the next school year, so are deciding to 'hold'.
The Real Estate  Market is especially short of 3-bedroom inventory and as a result, 2 recent sales sold over the asking price.
Renting On Campus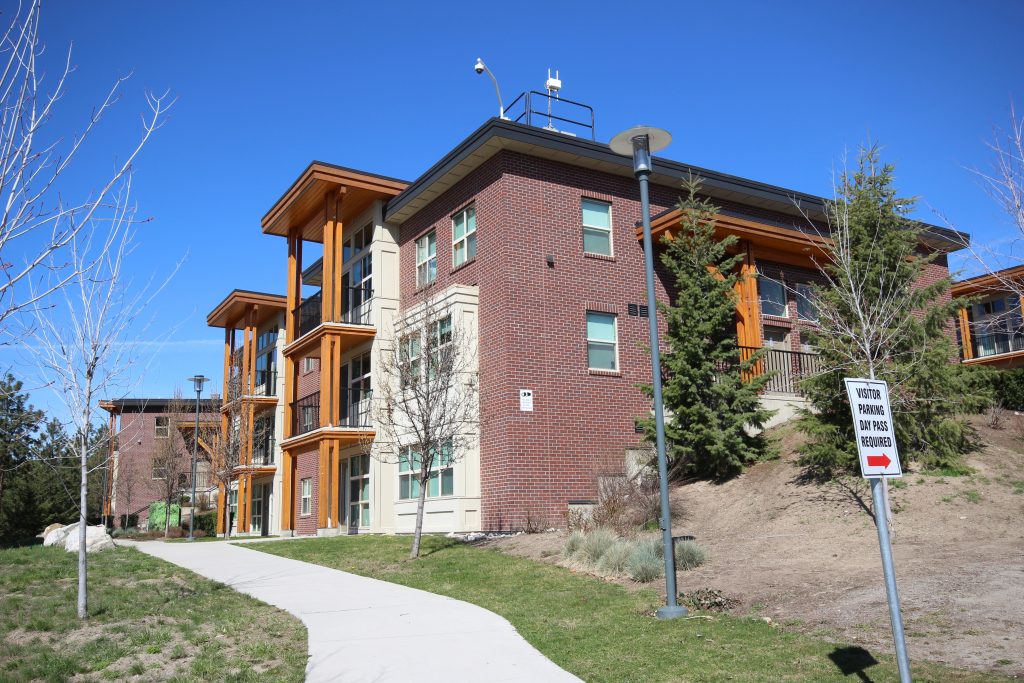 1st-year students get priority in the Student Residences see Eligibility & Priority
Depending on what type of unit is chosen determines the cost On Campus Housing Cost
As I write this post, there are currently 10 UBC Okanagan Residence Buildings, offering 2,120 beds. This is sufficient to house 18% of the current student population.
Living Near UBC Okanagan – Renting Off Campus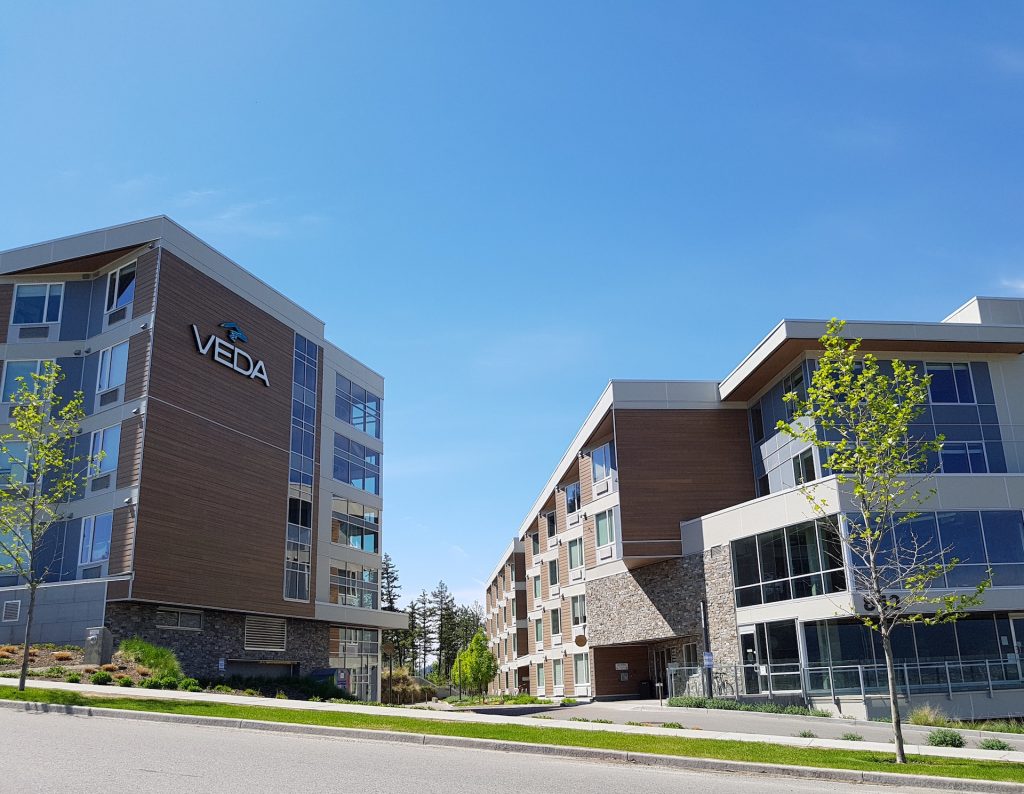 For those looking to rent, finding suitable off-campus housing to rent can be tricky. It is important to start looking as early as possible, as Rental Housing in Kelowna generally is in short supply. You can contact the UBCO Off Campus Housing Ambassador for assistance with this.
Rental Buildings in the closest proximity to UBCO include -:
 Veda – 842 Academy Way Kelowna – Studio style Suites, just 5 to 10-minute walk to campus.
Ivy Hall & Ivy Walk 755 & 805 Academy Way Kelowna, also a 5 to 10-minute walk to campus.
Other Places to Look-:
Kelowna Off Campus Student Housing Facebook Page offers a variety of private rentals
UBCO Roommates & House Rentals Facebook Page offering Roommates & Rentals
Castanet Local Classified Rental Ads
Living near UBC Okanagan – Buying near Campus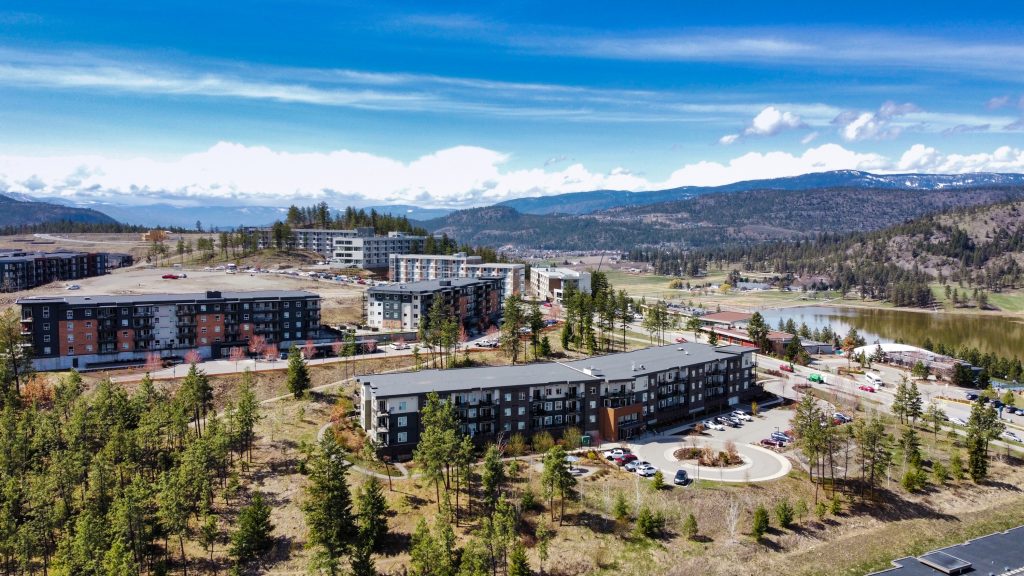 Typically parents tend to buy Condos as the more affordable option.
The most popular areas closest to Campus with Transit Access are -:
Academy Way which is a 5 to 20 minutes walk to UBCO Campus current Academy Way Listings Studio, 1 bedroom, 2 Bedroom and 3 Bedroom condos available
Quail Ridge which is a Golf Course Community just a 20 -25 minutes walk or a 5-minute drive from Campus & has Transit access during the school year current Quail Ridge Listings 1 Bedroom, 2 Bedroom and 3 Bedroom Condos are available.
North Glenmore is a 10 to 15-minute drive from campus and has local Transit access. 1 Bedroom and 2 Bedroom Condos available.
Rutland – approximately a 15-minute drive from UBCO with good transit access.
UBCO Area Map
---
About the Author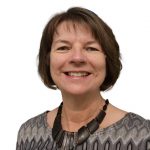 Trish Cenci has been a Licenced Kelowna Real Estate Agent, for 18 years, & is with Coldwell Banker Horizon Realty.
During this time she has specialised in helping Clients Buy and Sell Real Estate in the UBC Okanagan and Quail Ridge area.
If you would like assistance with Buying or Selling in the University area please Contact Trish here