Table of Contents
---
The BC Real Estate Association (BCREA) has published its latest BC Housing Forecast this week, which I will summarise here, and highlight its implications for the Kelowna Real Estate Market.
The current state of the BC Real Estate Market.
Pent-up demand and household savings fuelled the BC Real Estate market in 2020 & 2021.
The Real Estate Market has hit a period of uncertainty due to the threat of Recession & the fastest rise in Bank of Canada interest rates since the 1990s, & which has had an immediate impact.
Overall Home sales in BC were at a long-term average in 2022, but since the peak (which was March 2022 in Kelowna), the Market has rapidly hit the brakes, as a result of these interest rate changes.
Sales are currently trending at rates 25% below normal.
Forecast for BC Real Estate during 2023 
BCREA are predicting home sales will remain slow during 2023, as Buyers wrestle with higher mortgage rates & the impacts of a slowing economy.
The housing market typically tends to lead the business cycle.
Recession tends to signal the start of a Housing recovery & the following year sees a strong bounce back as there will be pent-up demand and home budgets ease as Mortgage Rates start to fall.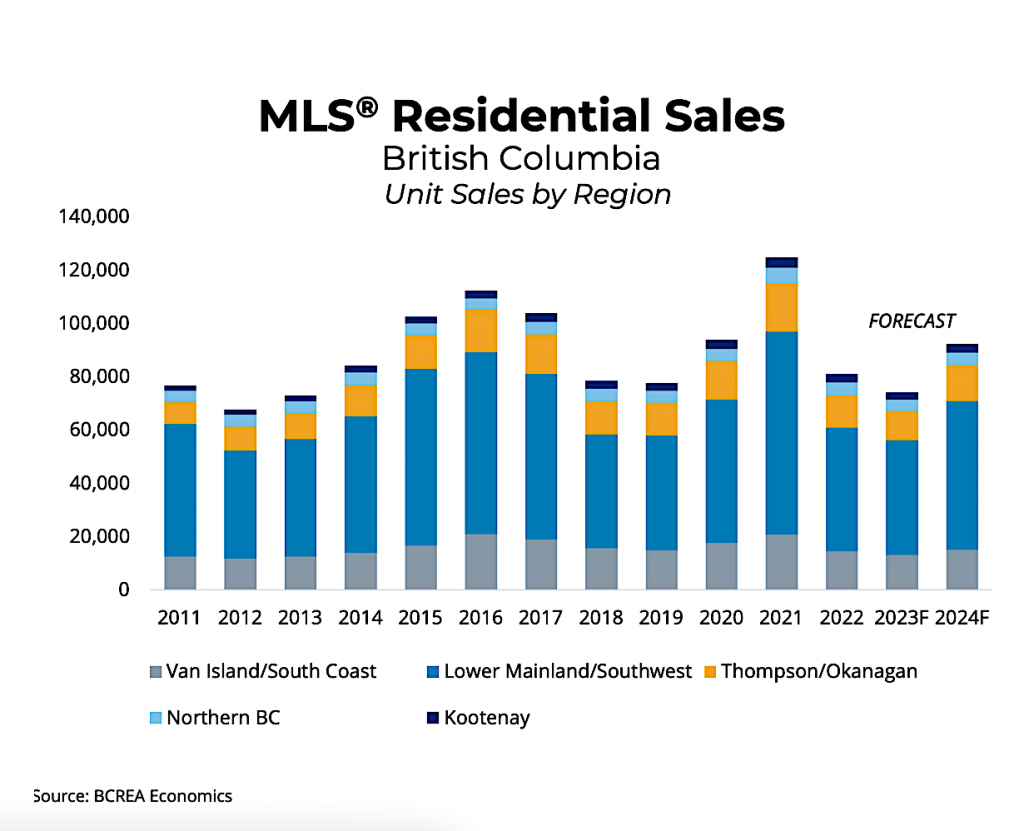 Sales are forecasted to be low this year at 75,150 units (down 7.1%) before rising to 93,025 units up (23.8%) next year.
While Real Estate Inventory is rising, overall levels remain low.
The abrupt shift in Market conditions saw prices fall during last year, but are now starting to stabilise.
MLS® average prices to trend relatively flat this year, so year-over-year comparisons will register negative for much of 2023. This will show up as negative annual price growth during 2023.
 Monthly price recovery is expected later in the year.
Kelowna Real Estate Sales & Pricing Forecast Q1 2023
This is how BCREA predicts the Market will be in Kelowna and the Central Okanagan area Real Estate Market.
Unit Sales
Average MLS® Price ($)
Board Area
2022
2023F
2024F
2022
2023F
2024F
Kelowna/

Okanagan

9,506
8,500
10,500
788,677
742,000
770,000
% Change
-33%
-10.6%
+23.5%
12.5%
-5.9%
+3.8%
Source: BCREA Economics.
If you would be interested in obtaining a current valuation of your home in Kelowna and the Central Okanagan area, please feel free to contact me and set up a time to meet!
Kind Regards
Trish Cenci
Kelowna Real Estate Agent with Move Kelowna Real Estate Team
Coldwell Banker Horizon Realty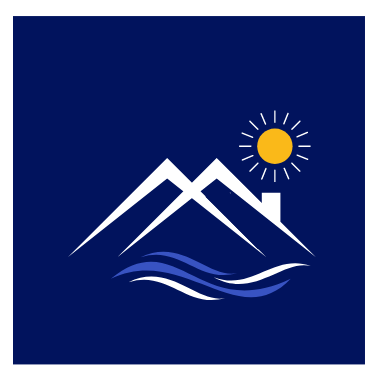 Links to further BC Real Estate Information
BCREA First Quarter Housing Report 2023 – BC Q1 2023 Full Housing Report
Trish's February 2023 Kelowna Real Estate Market Report-  Feb 2023 Market Report
Trish's Specialist Quail Ridge & UBCO Real Estate Market Report Jan 2023. Quail Ridge & UBCO Annual Housing Report Jan 2023